Welcome to the
(Un)Official Web Site of St. Anselm's School, Ajmer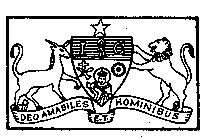 For those Anselmites who have not been hit by the waves of nosatlgia yet, here is something that surely will bring back all the memories..........
---
Please do not forget to sign the guestbook, it would help me a great deal in developing the page further, the icon is near the visits counter. Thanks, Webmaster
This site is developed and maintained by Shrikant Saboo and St.Anselms Student Alumni forum
Last Updated on April 10, 2000 at 12:27 p.m. CST.
---
DISCLAIMER
This is an unofficial homepage of St.Anselms Sr.Sec. School Ajmer, Rajasthan, India and the webmaster or St.Anslems Alumni Forum is in no way liable or responsible for any information provided.
---

I got it for free at http://come.to